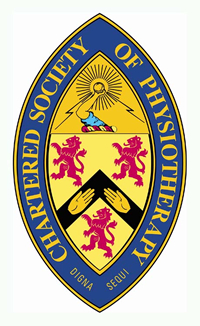 If you've ever wondered what physiotherapy is and what physiotherapists do then this section of the site is for you. In the United States, Physiotherapy is referred to as Physical Therapy.
Very briefly, physiotherapy is a healthcare profession concerned with human function and movement and maximising potential. Physiotherapists work in a wide variety of health settings such as intensive care, mental illness, stroke recovery, occupational health, and care of the elderly. Physiotherapy is certainly far more than fixing musculoskeletal sports injuries although that is perhaps the most common perception of the profession.
How does physiotherapy work? it uses physical approaches to promote, maintain and restore physical, psychological and social well-being, taking account of variations in health status
it is science-based, committed to extending, applying, evaluating and reviewing the evidence that underpins and informs its practice and delivery
the exercise of clinical judgment and informed interpretation is at its core.
History of the Chartered Society of Physiotherapy
1894
The Society was founded in 1894 by four young nurses: Lucy Marianne Robinson, Rosalind Paget, Elizabeth Anne Manley and Margaret Dora Palmer. They set up the Society of Trained Masseuses to protect their profession from falling into disrepute as a result of media stories warning young nurses and the public of unscrupulous people offering massage as a euphemism for other services.
1900
By 1900, the Society acquired the legal and public status of a professional organisation and became the Incorpororated Society of Trained Masseuses. In 1920, the Society was granted a Royal Charter. It amalgamated with the Institute of Massage and Remedial Gymnastics. As the Chartered Society grew in strength, branches and local boards were established all over the country and in 1944 the Society adopted its present name, the Chartered Society of Physiotherapy (CSP), being more representative of the field of work it covered.
1968
In 1968 and 1970 respectively, the Faculty of Physiotherapists and the Physiotherapists Association Ltd amalgamated with the CSP. In 1976, the Society was certified as an independent trade union. In the same year, the first degree course in physiotherapy was established.
1977
In 1977, the Department of Health memorandum HC(77)33 instituted professional autonomy for physiotherapists. In 1978 a bye-law change in the Society's statutes finally allowed physiotherapists to treat patients without prior medical referral. The Society of Remedial Gymnastics and Recreational Therapy merged with the CSP in 1985.
1986
In 1986 student physiotherapists were admitted as members in order to involve them more closely in the development of the Society. In 1992, the profession became an all graduate entry profession. In the same year, the Society affiliated to the Trade Union Congress. In 1994, the Society allowed physiotherapy assistants to become associates.
References
Barclay, J (ed). (1994) In Good Hands : History of the Chartered Society of Physiotherapy 1894-1994. Oxford: Butterworth Heinemann. ISBN: 0750617454 £39.99 (The CSP does not sell this book, but it is available by ordering it from bookshops)
Young, Patricia. (1969) A short history of the Chartered Society of Physiotherapy. Physiotherapy, 55(7) 271-278
Physiotherapy 100 years. (1994) Physiotherapy supplement, volume 80 issue A 104 pages. (reference copy available in the CSP Learning Resource Centre or available from other health libraries)